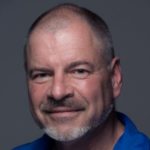 COLOUR IN PAINTING
DRAWING & PAINTING W/CHARCOAL
LANDSCAPE PAINTING
INDEPENDENT STUDIES
---
Andrew Judd is a professional illustrator and art director. An award winning graduate from the Ontario College of Art, he has exhibited in Vienna, Prague, London, Santa Fe, Montreal and Toronto. Andrew had a unique opportunity to learn the traditions of the Art Students League of New York while working for his first employer, William Biddle. Sharing this information with others in private, classroom, and workshop settings has been an important component of his own personal growth as an artist and teacher. Years of working in the business have taught him how critical the fundamentals of good drawing, value relationships and color are to the success of an image. Painting outdoors, in cafes, or working in the comfort of a studio, Andrew believes a simple, orderly, and knowledgeable working process contribute to the success of good art. Andrew's illustrations are represented by Masterfile, and his original paintings and drawings are available through Westmount Gallery in Toronto. You can see his work at www.andrewjudd.com
"I am entirely captivated by Andrew's knowledge and methods. This is the first class I have taken anywhere with so much potential to grow, expand, learn in the art form I love." - Brenda Proulx
---
Barbara Lilker graduated from the Faculty of Architecture at the University of Toronto in 1996. She is founding partner of the multidisciplinary design firm Lilker Hecht Design Studio, which concentrates on small-scale residential and commercial architecture. Since 2001 Barbara has developed and taught architecture programs to children of all ages as a faculty member of the Avenue Road Arts School, an outreach instructor for Vibe Arts and for various public and private schools in Toronto. Barbara's focus has been to use architecture as a vehicle to integrate the arts, science and social studies objectives of the Ontario curriculum. Most recently Barbara co-developed and is an educator for No. 9 Contemporary Art and the Environment's program: Imagining My Sustainable City. This program, in partnership with the Toronto District School Board, teaches grade 7 and 8 students about sustainable urban design and architecture with a focus on enhancing eco-literacy. Barbara has taught the Imagining My Sustainable City program to over 2000 Toronto students as well as in Chicago through a partnership with The Chicago Architecture Foundation and with the Hamilton Wentworth school board. Barbara is a co-recipient of the 2018 Community Art Educator of the Year award from the Ontario Arts Education Association.
"My son loves your Architecture class - every week he can hardly wait for the class to start. You are so patient with the children and you've given Charlie a lot of confidence. He now thinks that he'd like to become an architect. Thank you for everything!" - Maggie Tan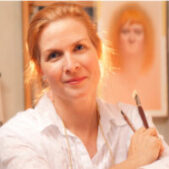 INTRODUCTION TO PORTRAIT DRAWING
---
Carey Alvez brings over 45 years of experience and extensive training as a fine artist, graphic designer, photographer and multimedia developer. She has won international awards for her drawings and paintings from the Portrait Society of America and The Art Renewal Centre. Her work has been chosen form among thousands of presenters and published for the annual Strokes of Genius Book & Cover and The Artists Journey with F&W Media Fine Art publishers. She has also been the lead and conceptual artist for over one hundred in-house and online courses at the corporate, college and university level.
Carey has been developing her own signature adult fine art courses and teaching in person and online for the last 7 years.
Website: careyalvezart.com
---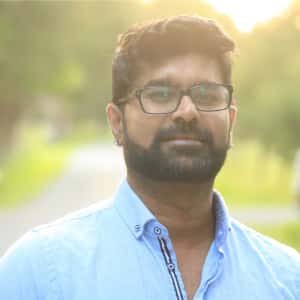 Watercolour Urban Impressions
---
Dinesh is an observant watercolor artist who has taught himself the art form. His breathtaking masterpieces capture the essence of his worldly adventures. Through vibrant colors and intricate details, his artwork transports viewers into his own world. After settling in Toronto, he found inspiration in the city's rich culture and diverse inhabitants.
Dinesh pushes the boundaries of watercolors to create his unique style, earning recognition in juried exhibitions and among collectors. One of his artworks will be displayed in Toronto's City Hall art gallery earning a place in the esteemed Toronto Collections. He firmly believes that beauty can be found anywhere, whether it's in a worn-out city area or in the stunning natural scenery.
He hopes his creations will encourage people to take a little extra time to appreciate the magnificence in their immediate surroundings. In addition to his art, Dinesh finds solace in nature and enjoys playing softball during warm summers.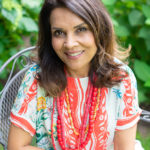 ---
Mixed Media
Watercolour Painting
Digital Art
---
Farida Zaman has a passion for art and design and in her 20 years as a freelance illustrator she has worked in Europe, North America, and the Middle East with clients across the world, bringing style, colour, and joy to many. Trained in fine art and illustration and now a seasoned freelance professional, Farida displays a wide versatility of applications of her style: her art has been used in posters, book covers, children's book illustrations, clothing, packaging, and giftware. The look is unmistakable - lively, colourful, whimsical, and executed with flair and drama - designs that always enhance and enliven. Her style includes watercolours, gouache, and digital mediums.
Farida enjoys travel and loves food, music, and culture from around the world. She travels extensively – across oceans and across continents. Her travel influences come through strongly in her work: she is cosmopolitan, appreciates global cultures and multiculturalism, and has a world view. All of this translates into a passion which makes her art enriching and inspiring. Farida went to boarding school in England and went on to a foundation course at the Chelsea School of Art in London. Graduating at the top of her class with honors from the Wimbledon School of Art, Farida built an international career as a freelance illustrator in Geneva, London, New York, and Toronto. Her work has been exhibited at private shows and public galleries in New York City, New Jersey, and Toronto. She is a member of the Society of Illustrators in New York, SCBWI (Society for Children's Book writers and Illustrators), and CANSCAIP (Canadian Society of Children's Authors, Illustrators, and Performers). She has taught art at colleges, high school, and elementary school levels and also run adult art workshops. Farida is married and lives in Toronto where she has her friends, family, and art studio
"Brenda's gift of a course was one of the most lovely presents I have ever had! I utterly loved the course. Farida is such a kind and caring person, and treated all our efforts with enthusiasm and joy. I learnt so much and have the confidence to keep painting I hope in a more creative and free manner. I hope to do another course one day." - Joan B.
---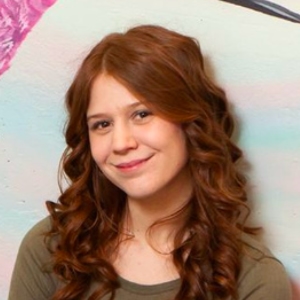 ---
Frannie Potts is a Toronto-based artist, muralist and educator with over ten years of experience. She's a dynamic and talented artist whose creative work lives at the intersection of whimsical and surreal, captivating viewers with brightly coloured figures and abstract backgrounds. Frannie finds inspiration in the people she meets and the places she travels, often incorporating local flora and fauna into her artwork to foster a connection with nature inside urban spaces. 
As an experienced community art maker, Frannie actively seeks out opportunities to collaborate with the communities that she serves and immortalize their experiences on walls and canvases. In doing so, she seeks to encourage meaningful, lasting connections between people, places, and art.
Frannie is the co-found Scarbrite Collective, a hyperlocal artist collective whose goal is to brighten Scarborough's streets by making murals and designing community-engaged art projects. Frannie has also made her mark in the arts community through her work with numerous organizations, including VIBE Arts, StArt Toronto, Scarborough Arts, Mural Routes, Urban Arts, East End Arts and more. She has assisted with over ten large-scale murals, and notably led the first large-scale project of her own design in 2021 at the East Scarborough Storefront. In the future, Frannie aspires to create large-scale murals nationally and internationally, connecting with artist communities around the world and sharing her skills. To date, her work has been featured on CP24, The York Guardian, Toronto.com and more. With a contagious enthusiasm for her craft and an unwavering dedication to creating a positive impact in her community, Frannie Potts is a rising star in the Toronto art scene and beyond.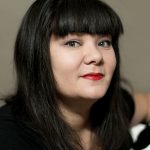 ---
Drawing
Drawing & Painting
Digitial Photography for Beginners
Intermediate Photography
Advanced Photography
---
Jennifer Chin is a professional visual artist and educator. She holds a Master of Fine Arts degree (Hons. M.F.A.) from the University of Windsor and an Associate's Diploma (Hons. A.O.C.A.D.) from the Ontario College of Art and Design. She has exhibited her multimedia works across Canada and internationally and has lead numerous adult and youth focused, community arts programs with a variety of organizations such as: Vibe Arts and The Royal Ontario Museum; The Art Gallery of Algoma; The City of Toronto's Cultural Services Department and Canon Canada. To learn more about her practice visit jenniferchin.ca.
"I am so happy with my photography course, thank you. I have signed up for the next one to come with Jen." - Sue Folinsbee

---
Drawing
Painting for Beginners
Pastels
---
Jennifer Hinrichs graduated from Central Technical School's Fine Art department. She has worked as an art director in publishing and has been painting and exhibiting her work for over 20 years. Her subjects include the figure and the landscapes and interiors they inhabit, in a variety of mediums including charcoal, pastel, oil and acrylics. Jennifer has taught drawing and painting at George Brown College, and is an experienced creativity workshop leader. Her work is in private collections around North America and Bermuda, where she was an artist in residence with Masterworks Foundation. Jennifer's work appears at the John B. Aird Gallery, and Main Gallery, Neilson Park Creative Centre. Visit grandmananartists.com.
"My drawing class, for me, is what I imagine meditation is like for other people. The class begins and your brain immediately takes you to another place, a zen-like space that's deeply relaxing, removed from anywhere you've been before. What feels like moments later, the class is over and you return home in a new state of calm. It's a feeling you want to hang onto. Magical." - Leslie Milrod
"Jennifer is an excellent teacher and managed to connect well with each member of our class. Her communication is clear and was sufficiently simple for our class. Her sense of humour, organization and encouragement were well appreciated." - Alanna Quinn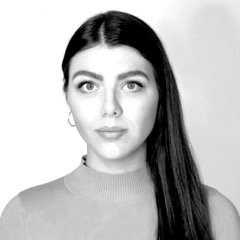 ---
Drawing & Painting
Adventures with Art
Little Characters
Preschool Arts
Science Art
---
Jessica Rysyk is a Toronto-based mixed media artist. Rysyk received a Bachelors of Fine Art in the Sculpture and Installation program at OCAD University, and a certificate in Art and Design from Georgian College. Recent venues Rysyk has been exhibited at include The Gladstone Hotel, Toronto Outdoor Art Show, Giants of Africa, Interior Design Show, Queen West Art Crawl, and Koffler Gallery. Jessica has also worked in the scenic department for film and television. She has worked as an instructor for adult and youth programming since graduating.
Rysyk's personal practice uses semiotics through object-making to express her concerns on modern world-systems. Contemplating and responding to environmental issues is important facet of her work. She explores concepts of decay and preservation within ecosystems and environments. Jessica communicates humankind's relationships with the environment and mass-consumption through object-based metaphors. Please visit jessicarysyk.com.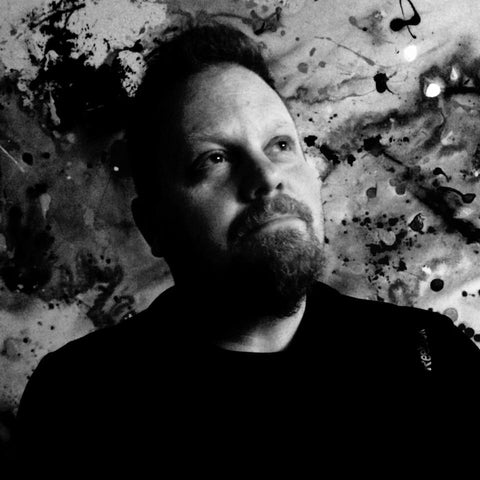 ---
Painting: An Impressionistic Approach
Painting Classical Techniques
Experimental Painting Approaches
Making Sense of Modernism
Drawing and Painting for Beginners
---
 Kirk Sutherland is a Toronto-based Canadian artist. He has exhibited his work under the representation of many art galleries internationally over the last 30 years. Many of his pieces are included in both private and corporate collections globally. 
Sutherland graduated with high-honours from the Ontario College of Art and Design University (OCADU) in 1991, majoring in Contemporary Art and Drawing and Painting from the Faculty of Experiential Arts.
While at OCAD Sutherland studied under Canadian 20th century masters Graham Coughtry, Robert Hedrick, Paul Sloggett and Daniel Solomon as well as studying  colour theory with internationally revered colourist and theorist Francois Thepot.  
Kirk Sutherland is a renowned colourist who was born with synesthesia. This blending of senses very much enhances his perception of colour and his overall creative process.
Sutherland is also known for working with the Hollywood Film Industry, creating and designing public art in urban environments and working with the music industry creating album cover designs. 
Kirk Sutherland is a  teacher, educator and lecturer. With a wide and profound knowledge of classical and contemporary art history, Sutherland has taught a myriad of studio and theoretical course for over 20 years.
---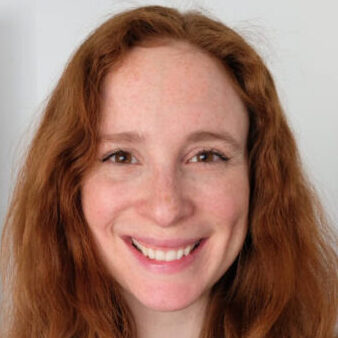 ---
Laura's artistic path has been somewhat unconventional, but a common thread throughout has been the Avenue Road Arts School. Laura grew up loving art and spending her summers in day programs in the big old house on Avenue Road. She spent most of her adult life pursuing interests other than art and earned a Masters degree in Psychological Science in 2018. While in grad school, Laura learned the fundamental theory of watercolour at the Avenue Road Arts School, but it would be another 2 years before painting would become a part of Laura's life. In the early days of the pandemic, Laura picked up the paintbrush for the first time in a long while and completed a 100 day watercolour project. She hasn't stopped painting since. Laura feels as though she's reconnected with a side of herself that had been neglected for far too long, and it feels amazing.
Laura is so excited to be returning to Avenue Road Arts School as a teacher and can't wait to share her knowledge of painting landscapes in watercolour with you.
Visit her website www.laurakrieger.ca for more information.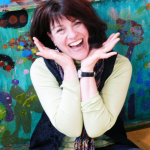 Drawing & Painting
Jewelry & Design
Painting & Mixed Media
---
Linda Prussick is a multidisciplinary artist with an unbridled passion for paper and colour. An award-winning graduate of the Ontario College of Art & Design, she has combined her skills as a designer, illustrator, lettering artist and writer to create 2- and 3-dimensional paper-based art. More recently, she has been incorporating assorted metals into her work. Linda has worked with Beyond the Box™ facilitating numerous workshops. In addition to teaching at the Avenue Road Arts School, Linda is also a Registered Aromatherapist and she often uses Aromatherapy to help her class focus and gain inspiration for particular projects.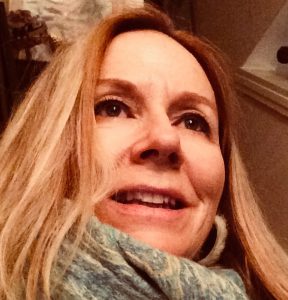 ---
Acrylic Painting
Contemporary Painting
Drawing for Beginners
Painting for Beginners
---
Martha Johnson received a Bachelor of Fine Arts, Honours, from the University of Guelph, worked with and was mentored by Tom Hodgson (Painter's 11). She is known for figurative and landscape painting as well as ephemeral animal sculptures typically seen in installation and photography. Her work often incorporates an environmental subtext. Martha has researched and developed a body of work based on a hundred-year-old narrative about an Albatross found in the Bay of Fundy. As a history painter SHADOW RED, a solo exhibition in 2017 referenced the hundredth anniversary of Tom Thomson's death. She shares a family connection to the discovery of the artist's remains on Canoe Lake (The Tom Thomson Mystery; Judge William T Little). A listed Canadian artist, her work is held public, corporate and in private collections worldwide. Martha's work is carried by Art Interiors and White Wall North in Toronto. Visit www.marthajohnson.ca.
"Martha, you are amazing!! I'm so impressed with how you managed to bring your usual caring touch and humour to the class without being in the same room." - Adult student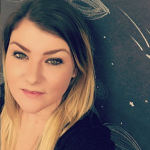 ---
---
Melanie Billark is a multidisciplinary Toronto based Artist, achieving an advanced diploma in 2011 at Sheridan College's Craft and Design Program for glass in Oakville, ON. Following her degree she completed a year artist residency at the Living Arts Centre in Mississauga, ON, in 2012. Melanie graduated from OCADU's Sculpture and Installation program, obtaining her BFA in 2016. She has participated in a number of shows including venues such as Toronto Pearson Airport, Lonsdale Gallery, Canadian Sculpture Centre, Gladstone Hotel, Xpace Cultural Centre, and has shown internationally participating in Treefort Music Fest. Melanie has also won a number of bursaries and awards including The Masonic Foundation of Canada Bursary in 2011 and was recently the recipient for The OALA Ground Award in 2016, for her sculptural work Rewilding. Melanie's current body of work is focusing on the cross over of art and ecology and interested in where they intersect when thinking about urban planning.
Over the years Melanie has been creating and developing unique arts based curriculum that focuses on a variety of mediums and techniques such as creating community art projects, eco-arts, sculpture and installation, and painting and drawing. Melanie has years of experience facilitating courses, leading workshops, art directing, program coordinating, and presenting lectures across the GTA for people of all ages and skill level. Melanie is passionate about art education, community development, and creating art opportunities that bring people together, in order to create positive change.
Visit www.melaniebillark.com.
"The teacher is excellent with the children, explaining and illustrating different techniques or concepts, and always ensuring that everyone feels included with showing their artwork (even when they are deep in the process - too deep to chat)! My daughter not only enjoys but I see her learning." - Carla Faraido
Abstract Painting
Watercolour Painting
Watercolour Painting for Advanced Students
---
Moira Clark's Teaching Philosophy: "I think it's great when people of all ages and experience want to study visual arts. In teaching painting my intention is to foster individual expression and growth for students by providing a solid foundation of technique combined with the freedom to experiment and play with the medium. Ultimately I enjoy seeing students discover their own personal style."
Moira Clark has a BFA from York University. Her prints and paintings have been exhibited across Canada in public galleries such as the Art Gallery of Ontario, the Art Gallery of Hamilton, the Burnaby Art Gallery, the Albright- Knox Gallery in Buffalo and her work is in many public and private collections. Her paintings in acrylics and oil have evolved over the years from representational observations of still life and architecture to her current abstract works. Moira has exhibited in Toronto art galleries since 1977 and was a founding member of the artist-run gallery, Loop, in 2000. She has taught printmaking and painting since 1979 at Open Studio, Art Gallery of Ontario, Toronto School of Art, and Sheridan College/UTM. Visit moiraclark.weebly.com and at the Centre for Contemporary Canadian Art.
"Moira is a talented and enthusiastic watercolour teacher, who creates an exciting, productive, and friendly virtual environment for developing one's painting skills from home. Whatever our chosen topic or technique may be, she is ready with professional examples and demonstrations displayed clearly on screen to stimulate and inspire our individual creations. Questions are welcomed as we work, and the resulting paintings can be shared with the class on screen if desired for enlightening discussion and constructive feedback. No wonder students keep coming back for more!" - Birgit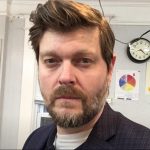 Drawing Essentials
Drawing for Beginners
Drawing & Painting for Beginners
Landscape Painting
---
Pete Smith is an artist and writer who lives in Bowmanville, Ontario. His recent image based work explores the collective anxiety around environmental change. Smith has exhibited his work extensively since completing his BFA from York University in 1998 and his MFA from the University of Guelph in 2007. Recent solo exhibitions include: Winter Kept Us Warm at the Toronto Public Library (Leaside), NOANOA at St. Johnsbury Academy on Jeju Island in the Republic of Korea (2018), Habitat at the Oshawa Center (in Conjunction with the Robert McLaughlin Gallery in 2018), Open Letter at Bowmanville Town Hall (2017), Southern Pastoral at No Foundation, Toronto (2017), Postscript at the Robert McLaughlin Gallery in Oshawa (2015), New Frontier at Kelowna Art Gallery (2015), Initial Public Offering at Station Gallery in Whitby (2013), New Drawings at Colorida Exposicoes in Lisbon, Portugal (2012) and Proverbs for Paranoids at Elissa Cristall Gallery, Vancouver (2010). His work is included in numerous private and public collections in Canada and abroad including TD Bank, The Colart Collection, Imago Mundi (Italy), The Robert McLaughlin Gallery and The Art Gallery or Guelph. His writings on art have frequently appeared in Canadian Art and Border Crossings magazines. Smith has held teaching positions at Western University, the University of Guelph, and the University of Toronto. He is a lecturer in the Department of Drawing and Painting at OCAD University, and has taught at the Avenue Road Art School since 2012. Visit www.petesmith.ca.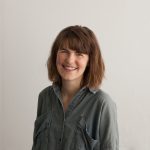 Drawing & Painting
Drawing, Painting & Collage
---
Rachel Crummey is a visual artist working primarily in painting and drawing. Her work incorporates pattern, improvisation, and collage. She has worked with children in a variety of contexts and loves sharing her passion and enthusiasm for art making. She has been an artist in residence with Kulturkontakt Austria and the Salzburger Kunstverein, and was the 2015 winner of the Joseph Plaskett Foundation's Nancy Petry Award for emerging Canadian painters. She has exhibited in Canada, London UK, Austria, and Italy. She gratefully acknowledges the support of the Ontario Arts Council and the Toronto Arts Council. She received her BFA from Concordia University in 2010, and her MFA from the University of Guelph in 2014.
"I loved Rachel's class and found it to be inspiring and helpful as I try to work through a bit of a creative and personal mind block. There was a good mix of time spent looking at the work of selected women abstract artists followed by well-led practical exercises that could be completed during class or worked on further. Your interest and enthusiasm was clear through all five weeks of the class and I wish there were more!" - Janine
"I thought that the class was the perfect balance—lots of interesting information about fascinating artists (most of whom were new to me), plus plenty of time to try out the new techniques ourselves. Rachel, you were an excellent guide, and your enthusiastic knowledge of art history put things in perspective and encouraged interesting discussion." - Andie Pilot (Geneva)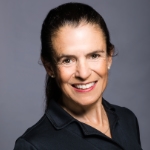 ---
Drawing is at the heart of Rose Montgomery-Whicher's work as an artist, educator and author.  Working mostly from direct observation, she draws things, people and places as a way of slowing and preserving fleeting moments of specific experience. She has taught students of all ages in gallery, school, community and university settings in Canada and the UK. These include the Royal Winnipeg Ballet School, the Winnipeg Art Gallery, the University of London and Kettle's Yard in Cambridge. Students in her classes will discover the joys of artmaking and learn the skills to help them become confident and innovative artists. With a MA (Concordia) and, PhD (Alberta) in Art Education, as well as a BFA (Queen's), her teaching is informed by research and a philosophical and historical understanding of art. She is the author of "The Phenomenology of Observation Drawing: Reflections on an Enduring Practice" (Routledge, 2022). She lives in Toronto with her husband, two young adult children, and a dog named Tapioca.

Drawing and Painting the Figure & Portrait
Impressionist Painting
Watercolour Painting
---
Sadko studied at the Academy of Fine Arts in Sarajevo, Bosnia, earned his MFA at the University of Belgrade, Yugoslavia (1984) and arrived in Canada in 1993. Since his arrival from Bosnia, Sadko has participated in over sixty exhibitions in public galleries and artist-run centres across Canada. He is the recipient of visual arts grants from Toronto Art Council, the Ontario Arts Council and the Canada Council for the Arts. Sadko continues to explore identity, and its cultural and social implications, with an extensive portraiture-based body of work using mixed media and collage, and an array of references to popular culture. Visit www.sadkohadzihasanovic.com.
"Thank you Sadko for the amazing learning experience this past week. My enjoyment of, and commitment to learning Watercolour has never been greater. I feel that I made more progress in this one week than I achieved in three other painting classes, combined! I look forward to taking other classes with you." - Martin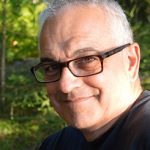 Essentials in Landscape Painting
---
I am a professional artist who has enjoyed a creative career spanning over 40 years.
Being employed as an illustrator and later art director provided valuable experience and opportunity to develop my skills as an artist.
Most of my working career was spent creating paintings and designs for greetings cards, calendars, and a wide variety of products for the retail market for Hallmark Cards Canada.
I am an artist inspired by great art, artists, loved ones, the everchanging seasons, landscape, and endless life subjects.
As a plein air artist, the challenge of plein air painting is especially gratifying as I paint my admiration and reverence for the magnificent beauty of every season designed by the Creator's hand. I usually work in oils and acrylics for plein air and studio work.
I constantly work to further develop my character, my faith and my skills to be the artist and person who will inspire others.
Visit: www.sampaonessa.com.
---
---
Sarvenaz is an Iranian visual artist now based in Toronto. She received her BA in Painting and Visual Communication from Art University in Tehran. She has exhibited her work internationally and has recently participated in group exhibitions at Urban Space, Evergreen Brick Works and Capital One in Toronto. Last summer, Sarvenaz led People & Trees, a SPARK project about the life of trees that culminated with an art installation in East York's Dentonia Park.