---
INITIAL WALL HANGING
Decorate your space with an initial wall hanging by using paper art techniques for grades 3 and up.
---
chrysanthemum
By Kevin Henkes
Chrysanthemum is a funny and honest school story about teasing, self-esteem, and acceptance to share all year round. Chrysanthemum thinks her name is absolutely perfect—until her first day of school. "You're named after a flower!" teases Victoria. "Let's smell her," says Jo. Chrysanthemum wilts. What will it take to make her blossom again? This popular picture book has sold more than a million copies and was named a Notable Book for Children by the American Library Association.
---
SHOP LOCAL (SHIPPING AVAILABLE):
---
One piece of thick paper or cardboard
Pencil
Yarn
Foam paper
Construction paper
Scissors
Glue stick
Hot glue gun (only use with adult supervision)
---
1. Draw your initial on a piece of cardboard or heavy set paper. Make sure it is large enough to try out a number of paper techniques. 2. Cut out your letter. 3. Take a look at the 3D Paper Sculpture Technique guide for some ideas. You can even come up with your own techniques. 4. Try out a number of the techniques using foam paper or construction paper. 5. Glue on your sculptural pieces in any pattern you'd like.
---
---
6. If you have yarn on hand you can wrap sections to add some variation to your piece. 7. Let dry. 8. Now find somewhere to display your work.
---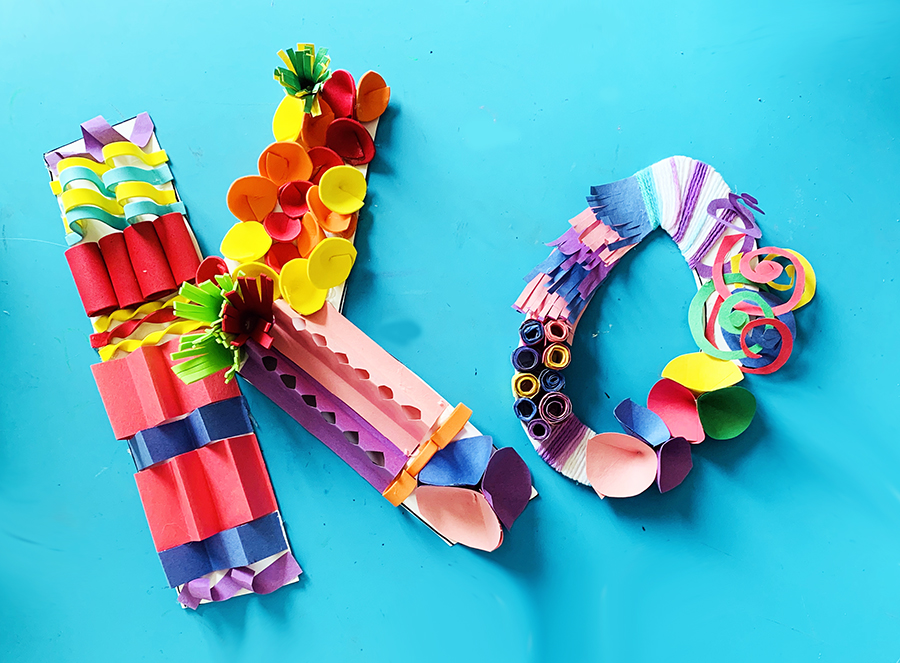 ---
Take some time each day to write about how you're feeling.
Include paper art in your journal entries. You can also include drawings, photos, poems or anything that you are most interested in doing that day to express yourself.
---
---
---
Create a unique plaque to go with your Initial that tells a little bit about yourself! Consider questions such as:

What activities do you enjoy?
What are you most grateful for right now?
What would you like to do when you are older?
---
We'd love to see your unique initial wall hanging! Leave us a comment below or share them with us on social media with the hashtag #ARASathome.