---
INITIAL WALL HANGING
Decorate your space with an initial wall hanging by using paper art techniques to create a unique statement piece.
---
Architectural design works within a space and use elements to create a coherent and functional structure. These designs can be as expressive as any painting! Simple and minimal, or colourful and busy - they can each help to tell you a bit about the people who use the space.
Take a look around you. Do you see yourself reflected? Perhaps you chose to paint your walls your favourite colour or maybe a colour you find soothing to help you sleep.
In this lesson, you're going to create a wall hanging using an initial from your own name to create a piece of room decor that expresses you!
What does your space say about you?
---
One piece of thick paper or cardboard
Pencil
Yarn
Foam paper
Construction paper
Scissors
Glue stick
Hot glue gun (only use with adult supervision)
---
1. Draw your initial on a piece of cardboard or heavy set paper. Make sure it is large enough to try out a number of paper techniques. 2. Cut out your letter. 3. Take a look at the 3D Paper Sculpture Technique guide for some ideas. You can even come up with your own techniques. 4. Try out a number of the techniques using foam paper or construction paper. 5. Glue on your sculptural pieces in any pattern you'd like.
---
---
6. If you have yarn on hand you can wrap sections to add some variation to your piece. 7. Let dry. 8. Now find somewhere to display your work.
---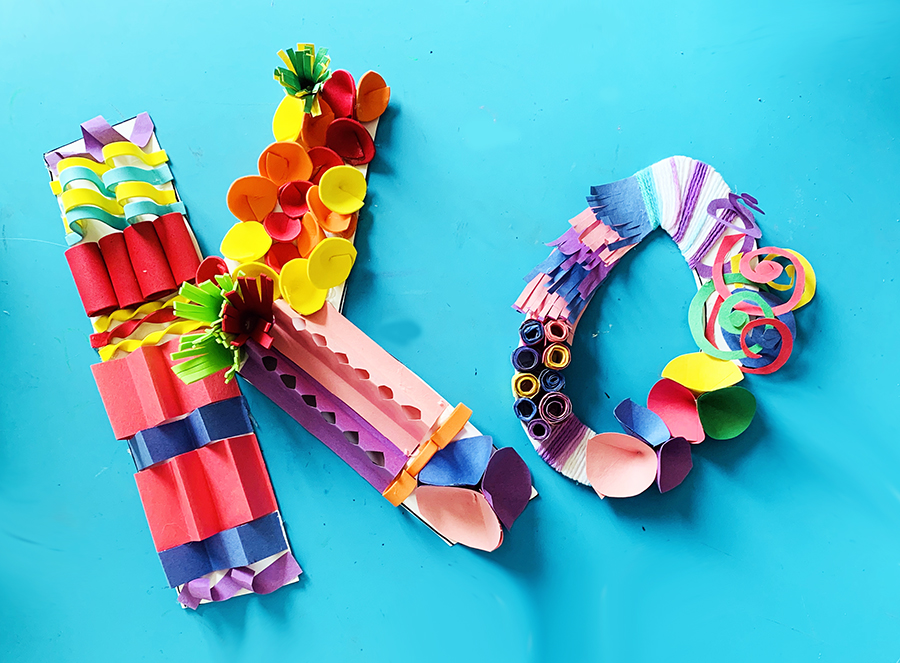 ---
Take some time each day to write about how you're feeling.
Include paper art in your journal entries. You can also include drawings, photos, poems or anything that you are most interested in doing that day to express yourself.
---
---
---
Create a unique plaque to go with your Initial that tells a little bit about yourself! Consider questions such as:

What activities do you enjoy?
What are you most grateful for right now?
What would you like to do when you are older?
---
We'd love to see your unique initial wall hanging! Leave us a comment below or share them with us on social media with the hashtag #ARASathome.