---
picasso inspired self portrait
Part of our series of DIY art activities for kids.
---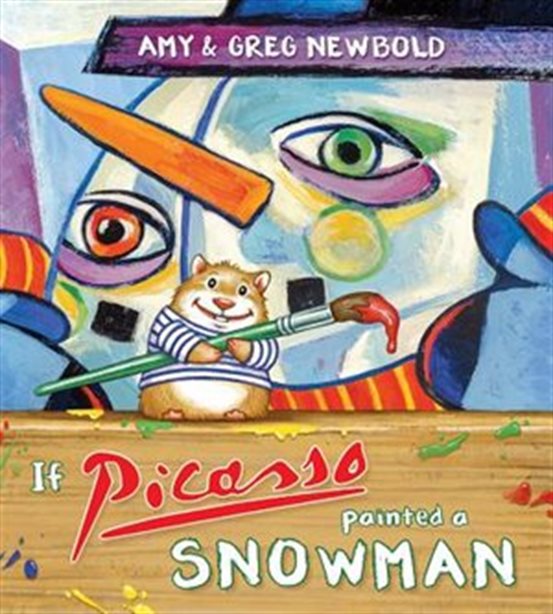 if picasso painted a snowman
By AMY & GREG NEWBOLD
If someone asked you to paint a snowman, you would probably start with three white circles stacked one upon another. Then you would add black dots for eyes, an orange triangle for a nose, and a black dotted smile. But if Picasso painted a snowman. From that simple premise flows this delightful, whimsical, educational picture book that shows how the artists imagination can summon magic from a prosaic subject.
---
SHOP LOCAL (SHIPPING AVAILABLE):
SHOP LOCAL (SHIPPING AVAILABLE):
---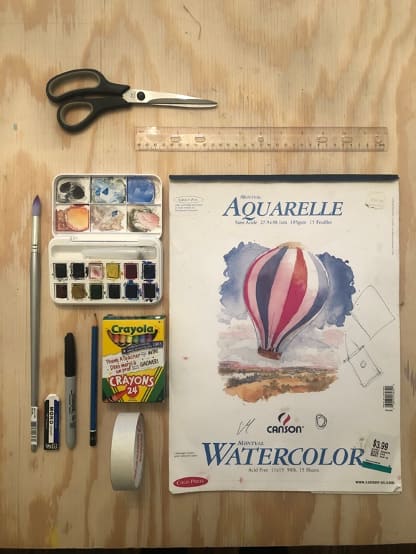 Two sheets of watercolour paper (recommended size is 11x14" minimum)
Water soluble paints
Crayons or oil pastels
Paint brush
Pencil
Eraser
Black permanent marker
Tape (masking tape is recommended)
Optional: Scissors, ruler
---
1. Let's think about Piccaso and his Cubist style portraits. Picasso often used shapes to create facial features. Picasso also used unique colours in his portraits. 2. To begin, set up a chair against a wall and place a lamp in front of the chair. If you do not have a large lamp, use a flashlight!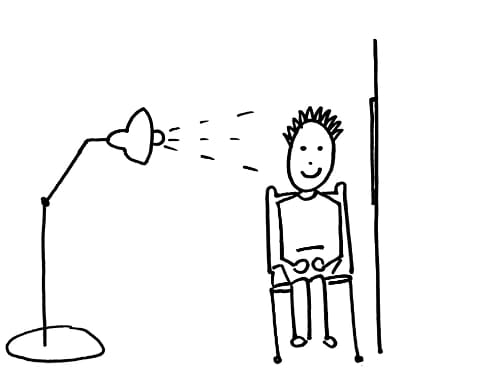 ---
3. Take your sheet of paper and tape it on the wall so that when you sit down, the piece of paper is right next to your face. 4. Turn off the lights and shine the light. Have an adult help you stencil the outline of your silhouette onto the piece of paper.
---
5. Carefully take your paper off of the wall and lay it flat down on your working surface. 6. Let's have a little treasure hunt! Grab 4-8 objects in your house that have different shapes. Try to grab objects that can easily fit into the palm of your hand.
---
Objects may include:

Fork
Bottle
Cup
Marker
Lego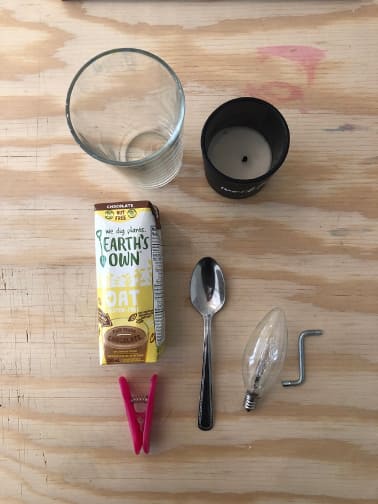 ---
7. With a pencil, begin to stencil some of your shapes onto the outline of your face. These shapes can be placed completely randomly or you can think about the shapes that would work best with the face's features.
---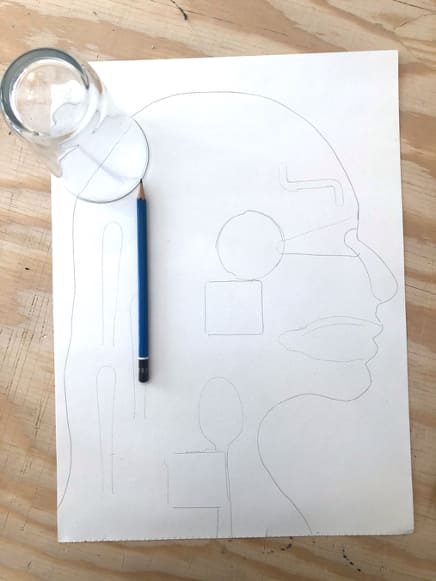 ---
Make sure to pay attention to your features:

Eyes
Mouth
Nose
Eyebrows
Hair
Ear
---
8. With a permanent marker, outline the silhouette of your head as well as outline some or all of your shapes.
---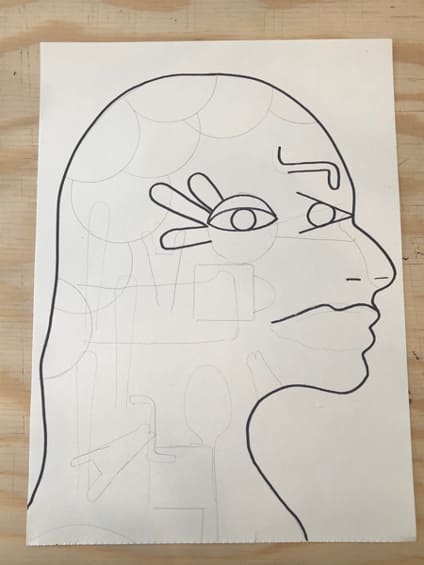 ---
9. Include your outfit and draw it on the paper.
---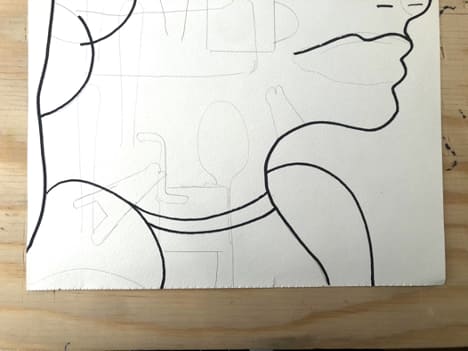 ---
10. Grab your coloured crayons/oil pastels and begin to colour in the shapes you have drawn. 11. Keep colouring until you are happy with your colours and shapes!
---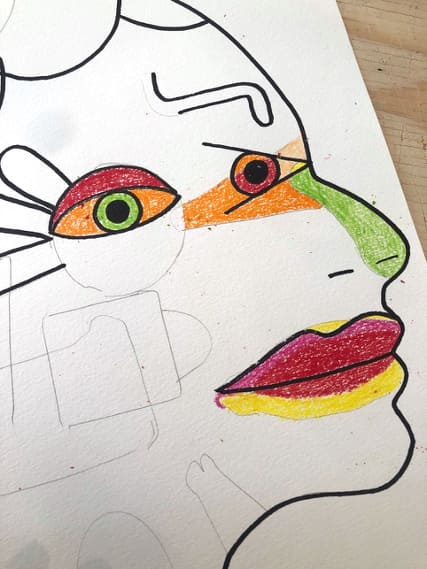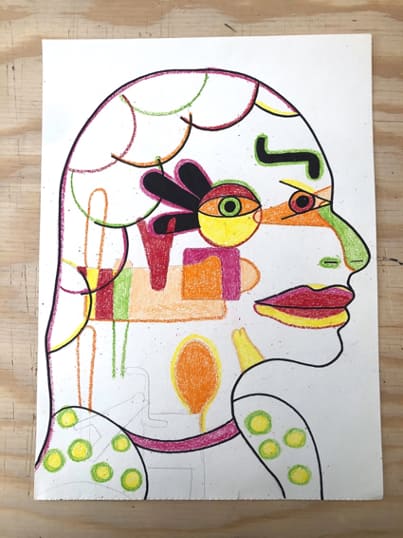 ---
12. With an eraser, erase all of the pencil marks on your paper that may remain. 13. With your water-soluble paints, begin to paint on top of your colouring. Don't worry, the paint won't cover your colouring! Try it out and see!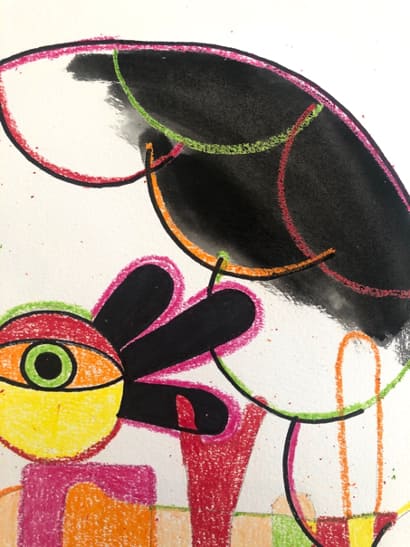 ---
14. Keep painting until your portrait is completely painted over with your desired colours.
---
---
15. Let's think about the background! With your coloured crayons/oil pastels, you can make a funky pattern. This can include: shapes, lines, swirls, zig zags, etc. Another option: Cut out your portrait and paste it onto a piece of coloured construction paper you may have at home.
---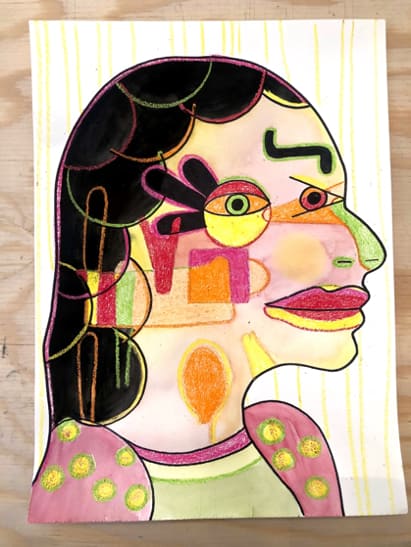 ---
16. Optional: With your paints, paint over your background design. Be careful to not let the paint come onto your portrait! 17. Look at that! You now have your own inspired Picasso Portrait!
---
---
1. Create a frame for your Picasso Portrait and decorate the frame with abstract and cut-out collage shapes or decorate the frame with words that describe your Picasso Portrait. 2. Create a Picasso-inspired portrait of your whole family. You could create one for each person and add their names to the frame. Then display your family portraits and have your own art exhibit in your home. 3. Research Picasso and write a short biography for him next to your portrait. Include a biography about you as well.
---
1. Picasso painted musicians in his very unique style. Look up the paintings and see if you can recreate the way they look using costumes, props and your body. Have someone take photos of your tableaux recreations. 2. Picasso was famous for emphasizing body parts. Create a movement piece where you isolate your body parts. Choose music to go along with your dance. Start just moving your feet. Add your legs. Then add one hand, one arm, one shoulder and so forth, until your whole body is moving. See how well you can use isolation to move only certain parts of your body.
---
We'd love to see your Picasso Portraits! Leave us a comment below or share them with us on social media.