Spring 2023 program is here
This Spring, Avenue Road Arts School is featuring a wide range of in-person and virtual courses and workshops for Adults and Kids/Teens (JK+). The Spring term runs from April 24th - July 2nd (10 weeks) and includes artistic experiences centred around drawing, painting, mixed media, photography, sculpture and more. The program has been curated to reflect our amazing artists and educators that lead ARAS classes. The beautiful art that fills our program is produced by our creative community through sharing their practice with us.
Get to know the teacher and course through our personalised course glimpes.
"In this course, we're going to draw a realistic pencil portrait, using a photograph you're going to take or from one you may already have"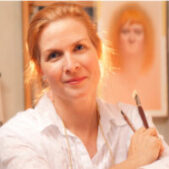 Carey Alvez
Portrait Drawing From Your Own Photograph
"For most of us, our original goal was for us to record the world around us accurately and we can see this taking place to the highest degree of skill in the classical drawings of artists such as Leonardo Da Vinci and Rembrandt"

Jennifer Hinrichs
Drawing more Expressively
"There's much to learn and its important to be patient, understanding and learning to paint is a process..."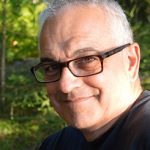 Sam Paonessa
Essentials in Landscape Painting