---
vampire bat puppet
Follow along with this video lesson for kids to create a talking vampire bat with moveable wings to haunt your home!
---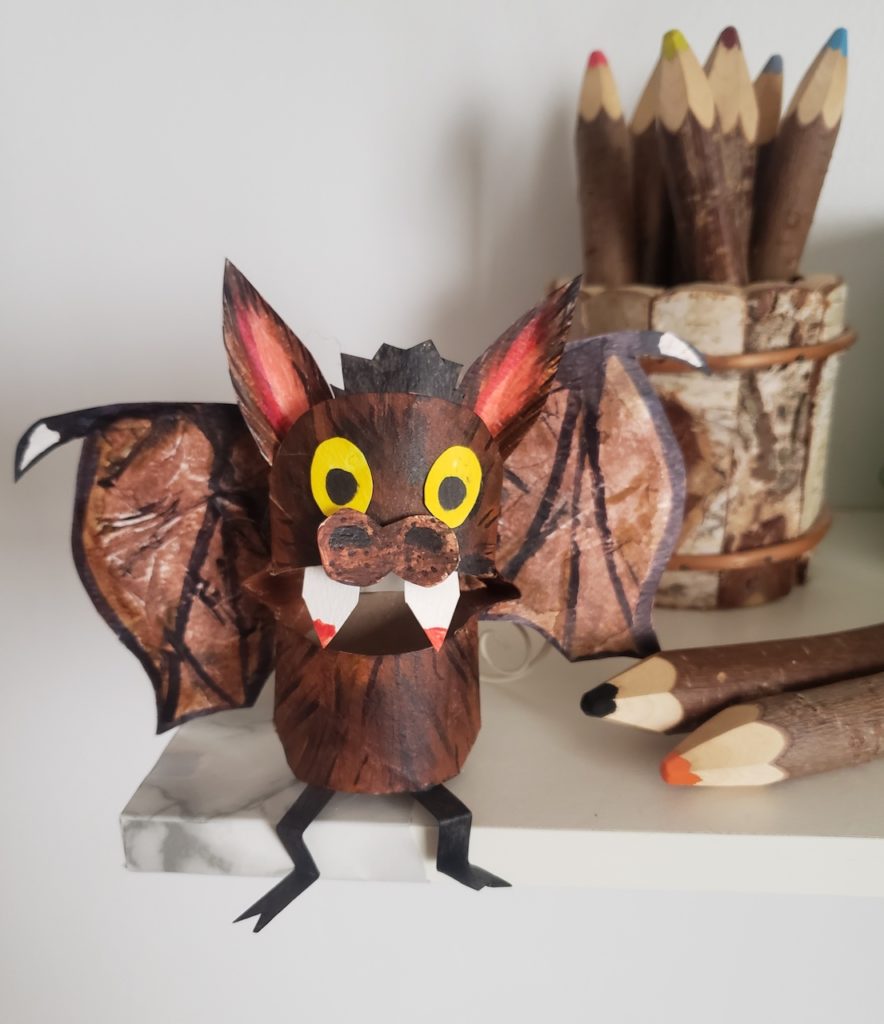 free halloween activity for kids
with KAYCEE CHAPMAN
Try out this fun art activity with your kids using recycled materials and common supplies found around your house. Explore basic puppet mechanics to create a dynamic spooktacular friend to help you eat all your candy. After, create a whole gang of puppet ghouls or dive into the batty world of science to learn more about the vampire bat in the wild.
explore more video lessons:
---
Toilet paper roll
Mixed media paper or cardstock
Thin wire (or pipe cleaners)
Tissue paper
Paints (acrylic or tempera)
Paint brushes
X-acto knife or scissors
Wire cutters
Pencil
Eraser
Palette (or plate)
White glue (or hot glue gun with adult)
---
---
SECRETS OF THE VAMPIRE BAT
Unlike other species of bats, vampire bats can run and walk on all fours! Found in Mexico, Central and South America, vampire bats often feed on pigs, cows, birds and horses. While they do drink blood, they only make a small cut to feed, and don't harm their prey. Most animals don't even realize they are sneaking a bite, and often keep sleeping as the vampire bat snacks.
To learn more about vampire bats, check out National Geographic for Kids.
In our video, we talked about the patagium as we made our puppet wings. But what is it exactly? It is the thin membrane of the skin stretched over the wings. Many people have described a bat wing as more like a hand, which allows them to 'swim' through the air with the patagium stretched over their 'fingers.' Bats are more closely related to humans than rodents. In fact, the Greek word for bats is Chiroptera AKA 'hand-wings.'
---