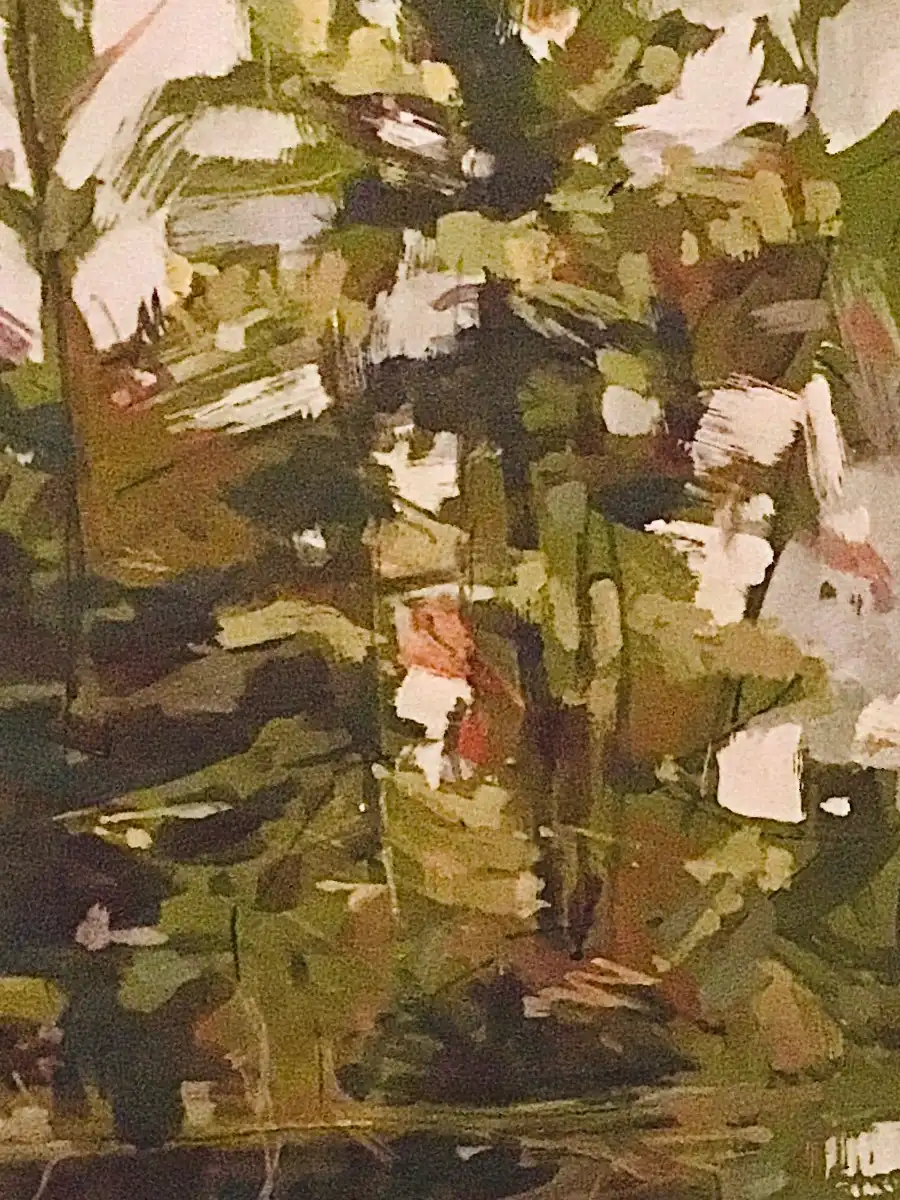 Martha Johnson is a Canadian artist based in Toronto. Martha's practice is rooted in the affects of the local environment, human encroachment and the cohabitation of urban and rural wildlife. Through drawing, painting and the incorporation of mixed media, she often employs unusual surfaces in her work that relate to the nature of her pieces, such as antique woollen blankets.. Martha Johnson received her Honour BFA from University of Guelph, attended Arts Sake in Toronto, and was mentored by Tom Hodgson (Painter's Eleven). Alongside her artistic practice, Martha has led art classes for all levels over the past 25 years across a variety of schools worldwide. This Fall, Martha will be leading the course The Canadian Landscape with Avenue Road Arts School. 
Martha Johnson was one of five exhibiting artists in the Leslie Grove Gallery Exhibition,
Forest,
2022.
Forest
invited the viewer into an all encompassing experience through sound, scent, touch and sight while representing the forest. The exhibition was a call for celebration, preservation and appreciation of the landscape that touches all of our lives. Rooted in history, forests speak of our land's past and strongly affects our future. The participating artists in this exhibition each have a unique relationship and portrayal of the forest through exploring colour, shape and texture, surfaces, creatures as well as personal meaning to the forest through teachings, history and action.
The exhibition ran from July 20th - August 7th. The participating artists included: Susan G Abbott, David Johns, Martha Johnson, Theo McLaren and Diane Montreuil.
Below are a few images from Martha's "Forest" exhibition 
This Fall, Martha will be leading the course 
The Canadian Landscape 
with Avenue Road Arts School.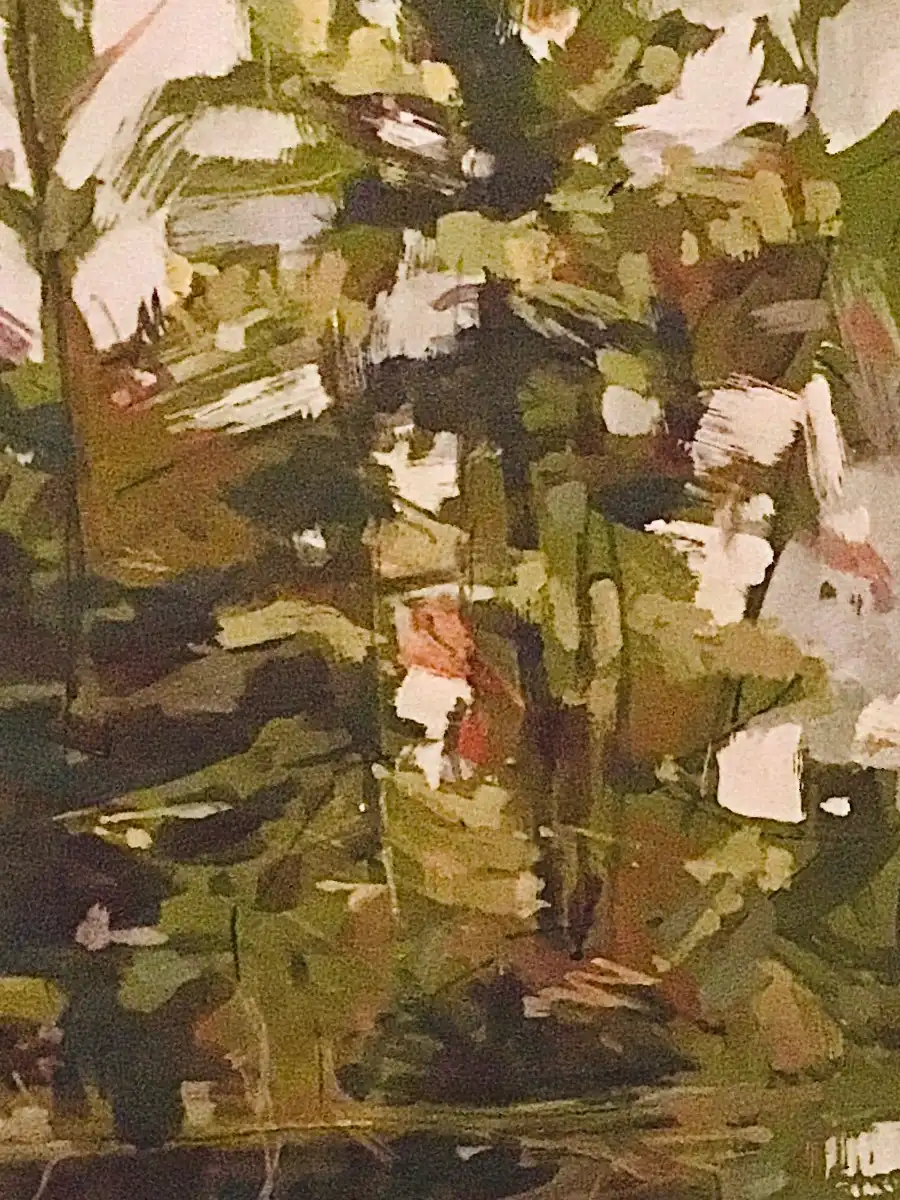 The collective experience of the Canadian landscape shapes our culture. From home base, favourite place or inspired awe of a travelled terrain comes a desire to translate a personal vision into artwork that connects and holds memory. Using your choice of imagery, real or inspired, through this course you are invited to develop a personal landscape. Discover individual vision and style in the sessions based on Canadian locations. Over the span of the course, learning will include developing difficult surfaces, such as water, rock formations, foliage, flora and atmospheric elements. Ease up using large brushes to illustrate big skies, northern terrain, migration routes and creatures seas. The exploration of all mediums are welcome, including all paint media, drawing media, mixed media, digital incorporation and collage.