Sam Paonessa Triumphs at National Art Competition
Celebrating Sam Paonessa's Triumph in the 13th Annual PleinAir Salon Art Competition
We are overjoyed to share the exceptional news: our esteemed art teacher, Sam Paonessa, has been crowned the winner in the Best Artist Over 65 Category at the 13th Annual PleinAir Salon Art Competition for July 2023. This remarkable feat not only highlights Sam's extraordinary talent but also signifies his enduring passion for plein air painting.
The competition, known for its rigorous standards and keen competition, draws artists from across the nation. Sam's winning piece, titled "Come to the River," captivated the judges' hearts. The honor of being chosen by none other than Master Artist Kevin Macpherson, who presided as the judge for the July Competition, further elevates this achievement.
Paonessa, along with 22 other distinguished winners, now advances to the pinnacle of the competition—the Annual PleinAir Salon Art Competition, set to be awarded in May 2024 at the prestigious Plein Air Convention & Expo. Here, these artists will vie for a coveted $15,000 cash grand prize, as well as the opportunity for their painting to grace the cover of PleinAir Magazine, a true honor in the art world. Additionally, all of the July monthly winners will be showcased in the upcoming Oct/Nov issue of PleinAir Magazine, the nation's foremost representational art magazine.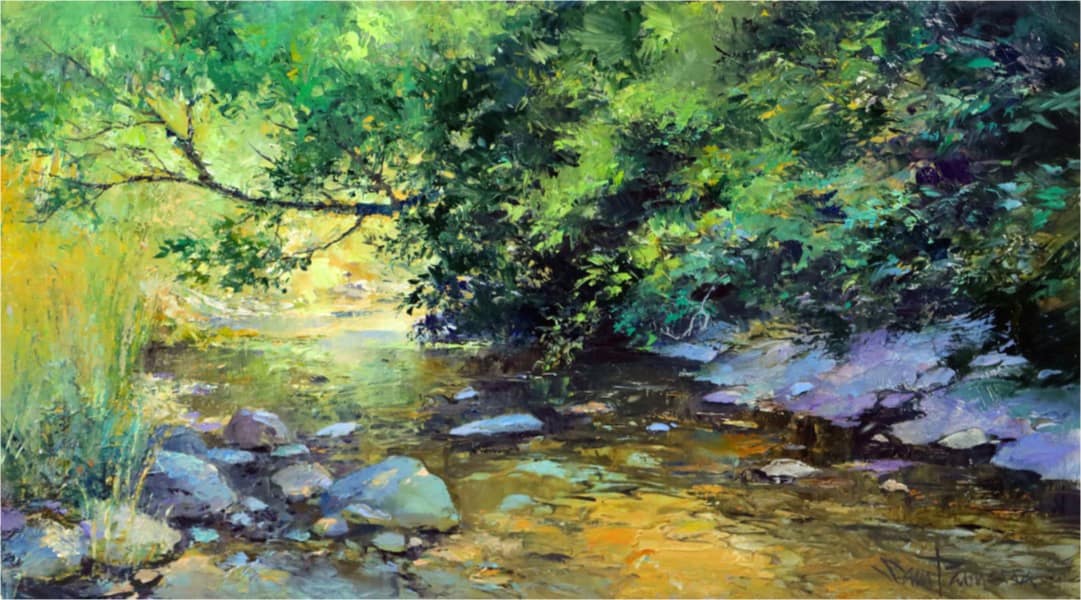 Sam Paonessa's Exclusive Plein Air Workshop
In light of his recent triumph, Sam Paonessa is eager to share his wealth of knowledge and expertise with fellow art enthusiasts. His upcoming Plein Air Painting Workshop in Autumn promises to be a transformative experience for artists of all levels. Sam's unique approach, honed over years of dedicated practice and teaching, offers invaluable insights into capturing the essence of the natural world.
For more information and to register for this exceptional opportunity, visit this link or click on "learn more". Spaces are limited, so seize this chance to learn from a true master of the plein air art form.
The PleinAir Salon is a nationally acclaimed online art competition, hosted by PleinAir Magazine, boasting a total of $50,000 in cash prizes. Winners not only receive monetary recognition but are also featured in esteemed publications like Plein Air Today, Fine Art Today, INSIDEART, and more. For additional information, please visit PleinAirSalon.com/press.
Dedicated to the global outdoor painting movement, PleinAir Magazine showcases artists who practice en plein air, a term rooted in the legacy of Impressionist painters who pioneered the practice of painting outdoors. Published bi-monthly, the magazine offers insightful articles on artists, artistic techniques, painting events and art exhibitions, as well as art collecting. Discover more at PleinAirMagazine.com/press.