---
WARHOL-INSPIRED PAINTING
Another project in our series of DIY art activities for kids.
---
UNCLE ANDY'S: A FAABBBULOUS VISIT WITH ANDY WARHOL
By JAMES WARHOLA
When James Warhola was a little boy, his father had a junk business that turned their yard into a wonderful play zone that his mother didn't fully appreciate! But whenever James and his family drove to New York City to visit Uncle Andy, they got to see how "junk" could become something truly amazing in an artist's hands.
---
SHOP LOCAL (SHIPPING AVAILABLE):
---
A canvas or cardboard
Cardstock
Watercolour paper (thicker than the cardstock)
A piece of regular paper
Pencil
Permanent marker
Tempera paints (include 2-4 colours along with black)
Paint brush and container for water
Fabric paint
Scissors
Glue stick or white glue
---
---
1. Paint the entire canvas with black tempera paint. Set aside to dry.
---
2. Now trace your flowers with a sharpie. 3. Cut out your flowers. 4. Take one flower and paint with the tempera paint.5. Now press onto a piece of watecolour paper or cardstock. Repeat this step at least 4 times.
---
---
6. We also cut out a small circle for the centre of our flowers.
---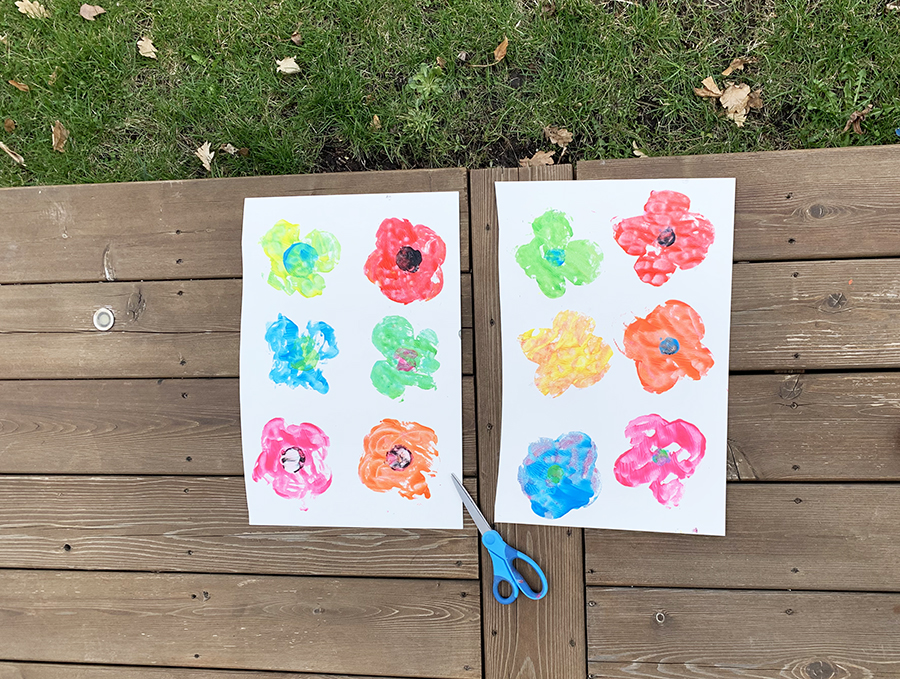 ---
Set aside to dry.7. Now glue on your 4 flowers (as shown).
---
---
8. Using the fabric paint add some foliage around your flower prints.
---
---
Create your own flower type.

What would your flower look like? First draw it and then act it out. Create a special name for the flower.

Create a poem about your flower.

Choose a piece of music. Act out the poem only using your body and the music as your backdrop.
---
Create a list of as many flower types that you can. Can you find images online of the different flower types?
Choose two different flower types. What are some differences that can be observed?
Discuss the life cycle of a flower, starting from seed. What does the flower need to thrive? Talk about how bees and butterflies help this process.
---
---
We'd love to see your Warhol-inspired paintings! Leave us a comment below or share them with us on social media.