---
---
WONKY SELF PORTRAITS
Let go of your expectations and try one of our wonky self portraits!
---
YOU

ARE A CREATIVE PERSON
YOU

ARE A CREATIVE PERSON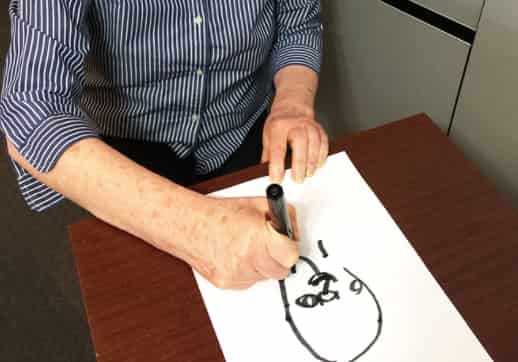 being creative takes courage
We have to let go of worrying about what other people will think, if it's any good, or if we have any ability at all! Picasso said: "It took me four years to paint like Raphael, but a lifetime to paint like a child." Do you believe that all children are creative? Were you ever a child? Does it not follow that we are all creative? Your creative spark just needs to be liberated from being buried deep inside you.
---
Ask yourself – can I draw? The answer for most people is a resounding NO! The following exercises will be fun for you to do – and, at the same time, they will help you recognize that you are a creative person.
---
A box of coloured markers, crayons or pencil crayons
5 sheets of paper
---
1. Sit down in front of the paper and remove the top of the marker. Now with your free hand, feel your face and notice the shape of your head, your eyebrows, eyes, cheeks, lips, chin. How does your nose line up with your ears? Are you wearing glasses? What is your hair like?

2. With your eyes closed, use a black marker to draw a portrait of yourself remembering all your features.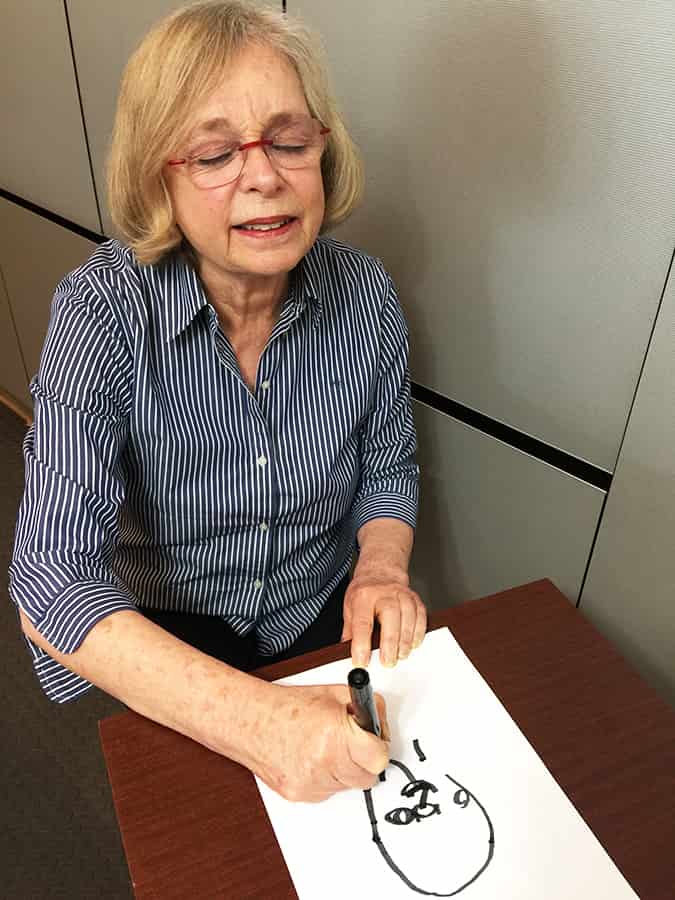 ---
3. Open your eyes and enjoy the result.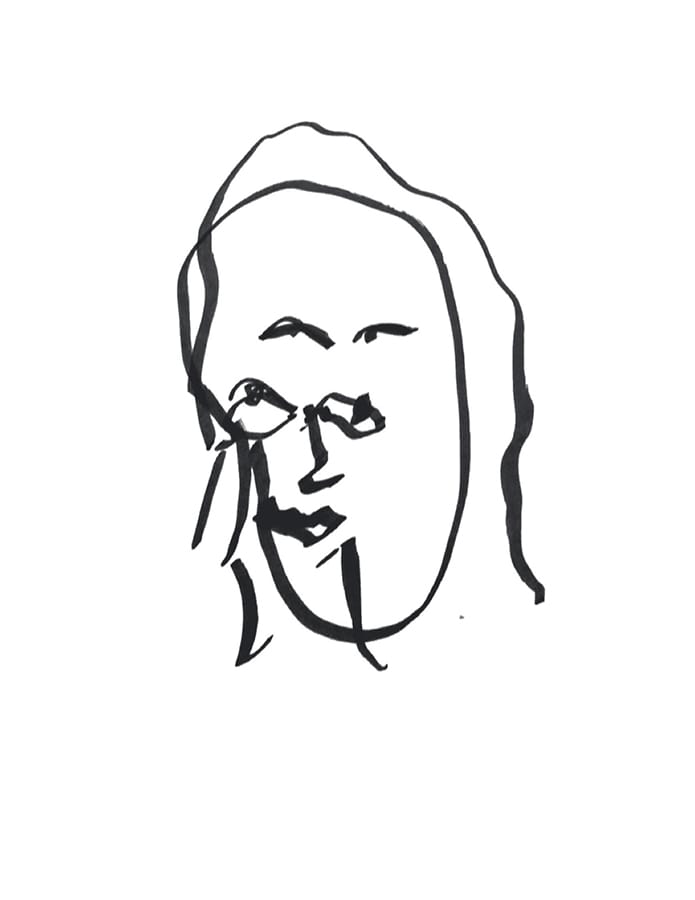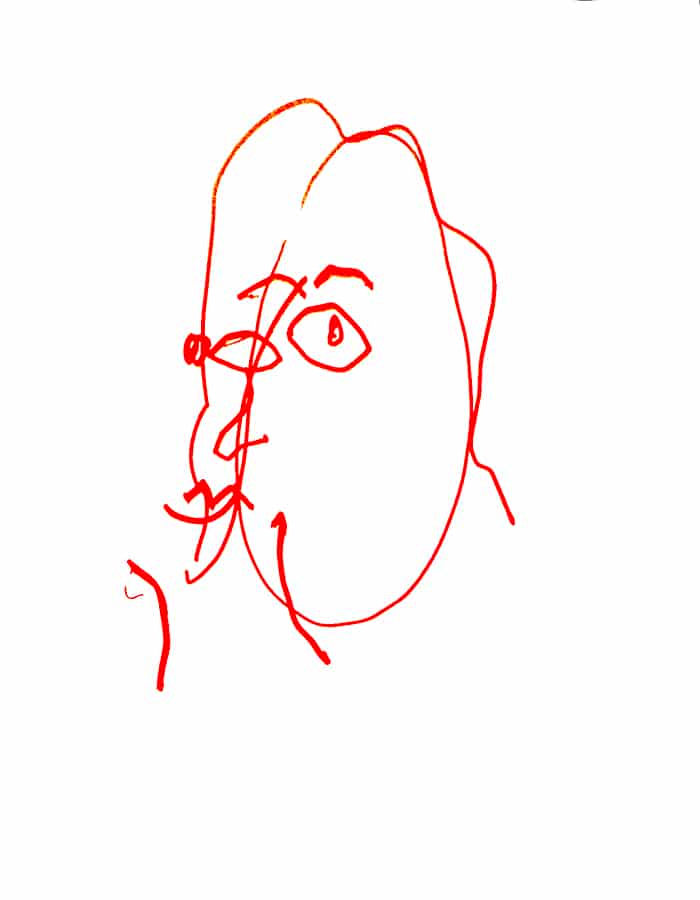 4. Now repeat the exercise with a bit of a twist. With your eyes closed, and using a colour marker, draw a portrait of yourself using your non-dominant hand.
---
A moment ago, you thought you couldn't draw, but you were willing to try to do something you knew you couldn't do! Why was that? Think about it. One answer is that there was no risk of being judged because your eyes were closed. So, expectations were minimal. It's liberating not have to worry about being judged. We feel safer to experiment, and to step outside our comfort zone.
---
5. Now, with your eyes closed, use a colour marker to draw a new portrait of yourself. Once that's done, with your non-dominant hand and a different colour marker, draw your second portrait, right on top of your first one.
---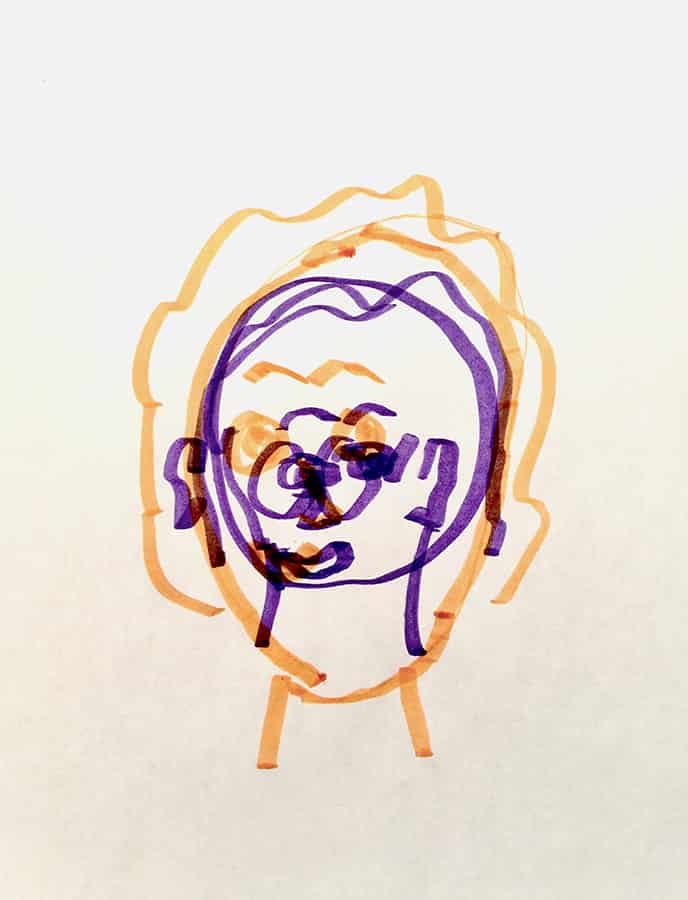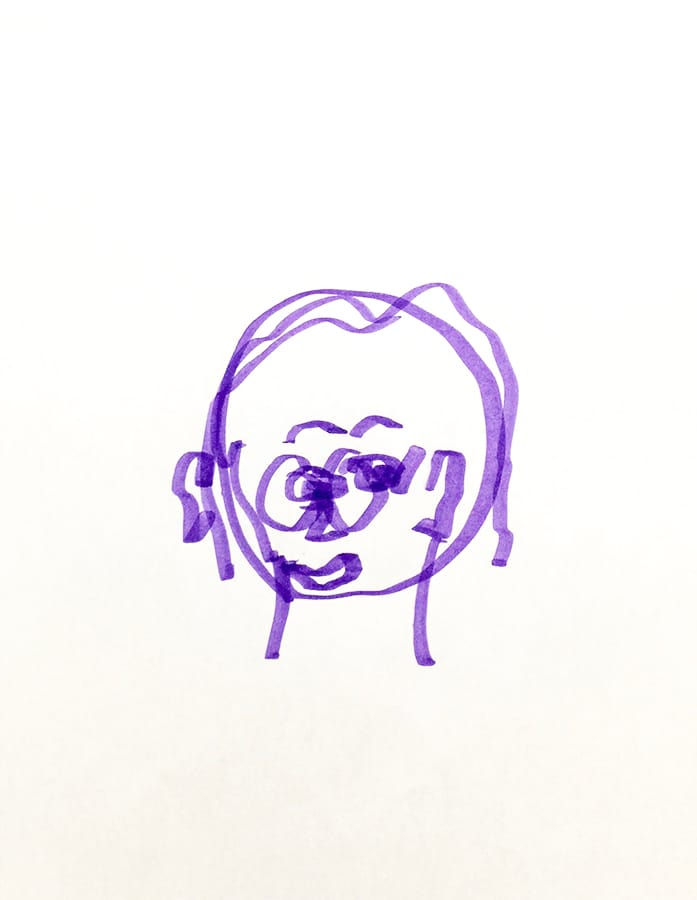 ---
6. Then with additional coloured markers, fill in the spots you feel like colouring in. 7. Take a good look at it, and write a caption for your masterpiece.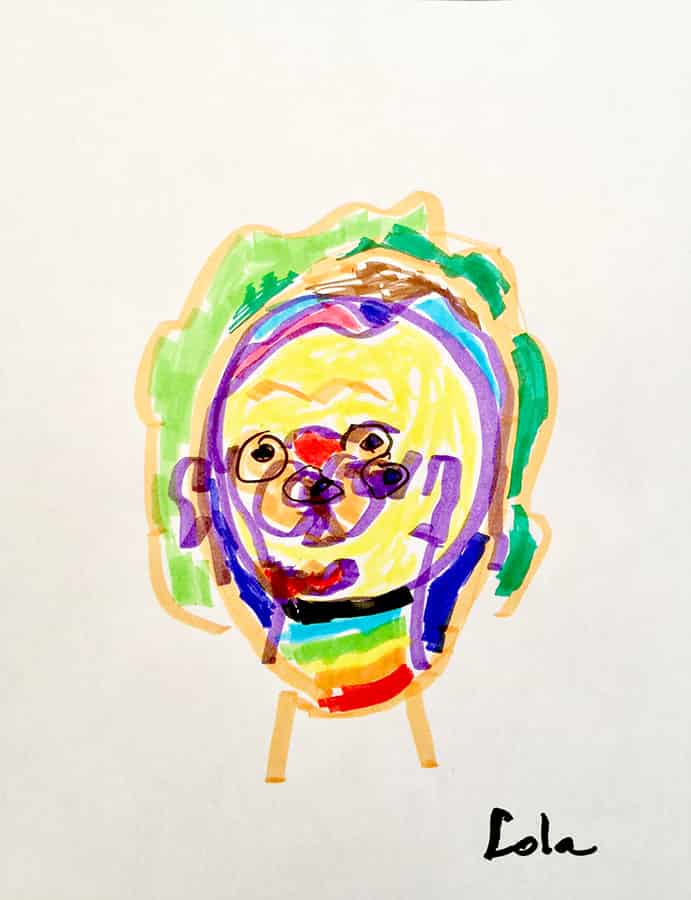 ---
Did you notice yourself seeing new ways of making an ear, an eye, a nose? Of course, you did! Creativity is about seeing new possibilities – nothing more.
---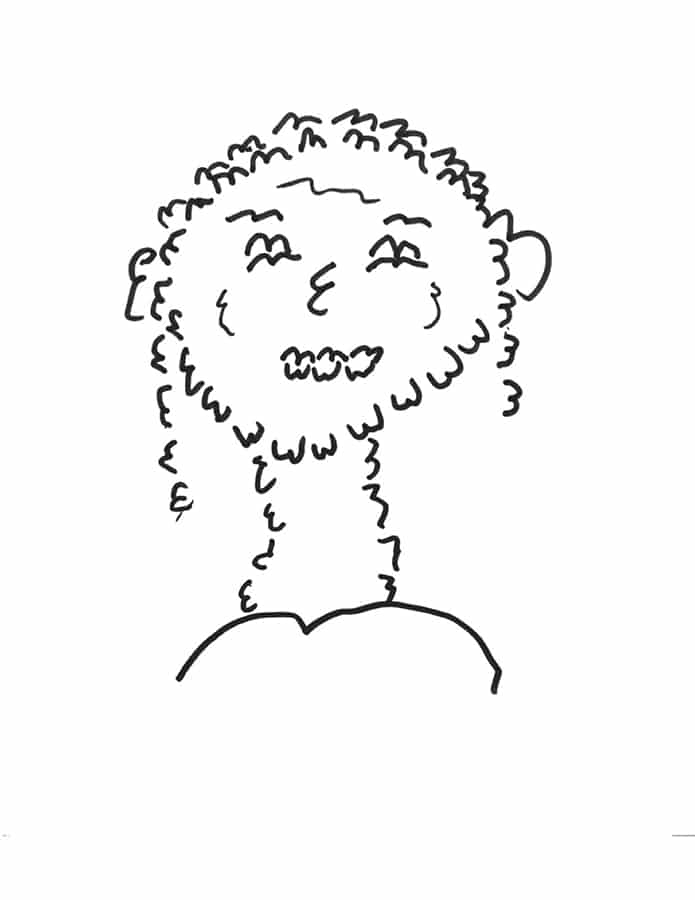 Create a self-portrait using only the number 3 for your marks.

Who knew we could make do with one type of mark to produce a real picture?

One thing we're finding out these days is that we can get along with much less than we thought we needed. We are all discovering our ability to manage with less. It's all about looking at what we already have in new ways.
---
BELIEVE YOU ARE CREATIVE BECAUSE YOU ARE!
Write the sentence 'I am a creative person' fifteen different ways, using as many colours as you like, or just one colour. The choices are endless. Was that fun? Did you surprise yourself? For the next few days, try writing down an affirmation about your creative ability ten times. Write it differently each time, just to prove the point! For example: I'm an inventive cook, or, I'm a resourceful organizer.
---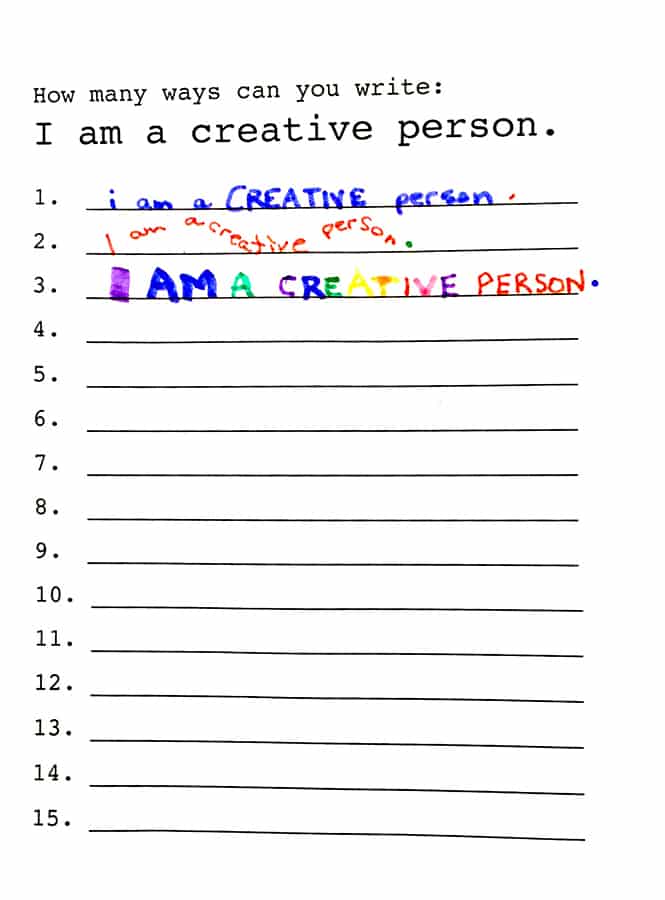 ---
You don't have to be an artist to be creative. You just need to be able to see possibilities. And you've just done that - so start thinking about how truly creative you are!
---
We'd love to see your portraits! Leave us a comment below or share them with us on social media.