---
PRINTMAKING TECHNIQUE WITH OIL PASTEL
Learn to create a monoprint using oil pastel inspired by the work of Wayne Thiebaud.
---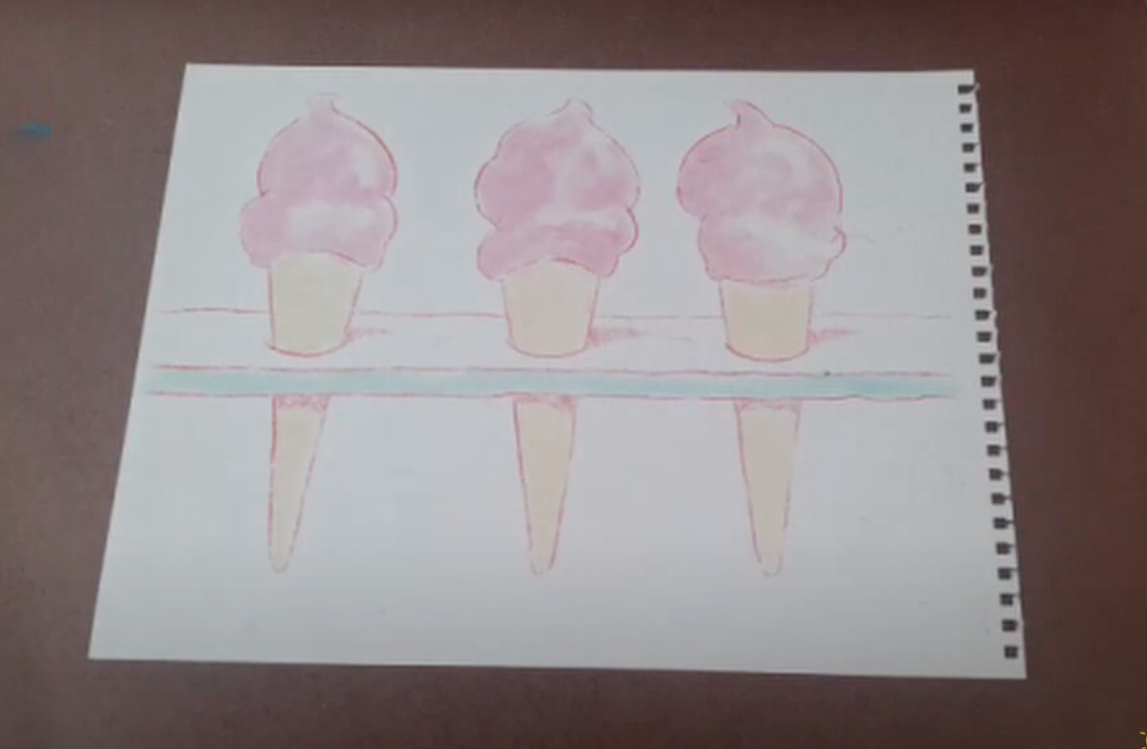 monoprints & thiebaud
with rachel crummey
Join Rachel Crummey as she demonstrates how to create a monoprint using oil pastel. Inspired by the work of Wayne Thiebaud, Rachel shows you a fun printmaking technique to make a unique image with graphic lines. Finish your drawing with chalk pastels to create a dynamic work.
check out RACHEL's instagram:
REGISTER FOR An online WINTER CLASS:
---
Oil pastel
Two pieces of paper
Sharp pencil
Kneaded eraser
Tracing paper
Chalk pastels
Q-tips
---
---
Wayne Thiebaud was born in 1920, and grew up during the Great Depression. He is known for creating works based on objects and memories from his childhood such as ice cream cones and candy apples. He became famous for using his paints in new ways to recreate not only the look, but the feel of the items in his paintings.
Thiebaud recently turned 100 years old this past November! Check out this great video in conversation with Kathan Brown about Thiebaud's famed techniques, and his incredible career.